Whitestone Heights - Property Description
Whitestone Heights adjoins the Lake Roosevelt National Recreational Area where the common boundary is high above Lake Roosevelt.
---
Whitestone Heights affords many recreational opportunities on 670 acres. It is remote and a true wilderness area but at the same time is close to a small settlement on the shores of Lake Roosevelt below it. It provides opportunities for horseback riding, hiking, hunting and backcountry exploration. You can be certain to find privacy on your property and the adjacent Lake Roosevelt Recreation Area.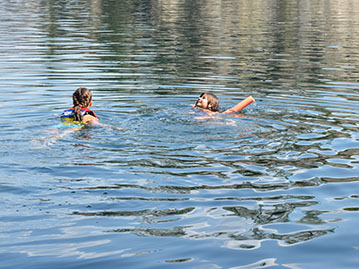 Whitestone Heights does not offer direct access to Lake Roosevelt. But an owner of the property can gain access to Lake Roosevelt to swim and enjoy the public, uncrowded beaches. The boater will find access to the lake at the National Park Service boat launch at the bottom of Martin Canyon, just a few miles from the property.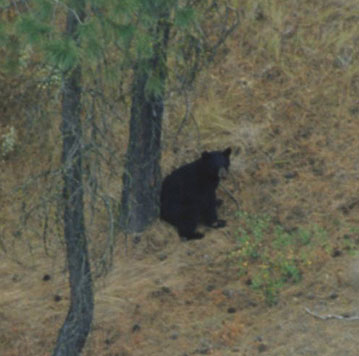 Whitestone Heights offers prime wildlife habitat for deer, turkey, big horn sheep and other wildlife. Bear have been spotted on the property and the adjoining Lake Roosevelt National Recreation Area. Due to the wild nature of the property and its surroundings, wildlife is plentiful and the hunter will find many opportunities to pursue the sport. The non-hunter will find much enjoyment in the wildlife found on, above or adjacent to Whitestone Heights.
---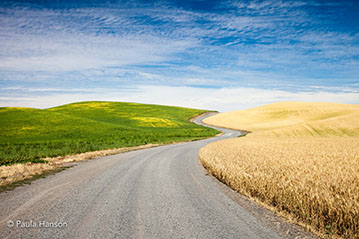 Whitestone Heights is about a 20-minute drive from Wilbur in Lincoln County. Wilbur is located on US Highway 2 and is the beginning point for access to Whitestone Heights. It is about an hour and a half drive from Spokane and four and a half hours from Seattle. Access from Wilbur to Whitestone Heights is by well-maintained county roads, which are partially paved and partially graveled.
Whitestone Heights varies in elevation. At its lowest point, the property offers a timbered bench allowing one or more beautiful building sites with fantastic views of the Lake. The remainder of the property slopes generally from the Martin Canyon Road and the adjoining stream up to where it meets farmland at its highest elevations. The sloping part of Whitestone Heights is timbered at varying density levels.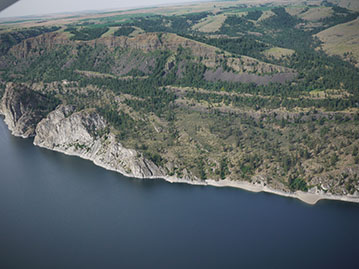 There are tremendous views from all parts of Whitestone Heights. The property looks down at Lake Roosevelt and provides views of the lake and the mountainous Colville Indian Reservation. In addition, various locations on the property offer territorial views and views into the rugged wilderness behind Whitestone Rock, a solid granite pillar that rises high above Lake Roosevelt.
---
No conservation restrictions now exist or are intended to exist on the property. A purchaser will be able to use it as desired and will be able to pursue potential investment or business returns as the purchaser chooses.